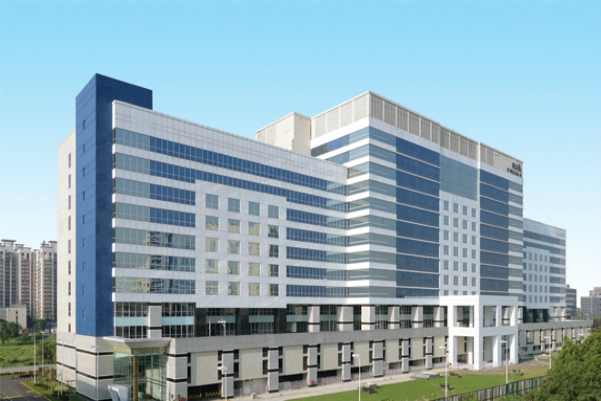 Our Offices
We are committed to serving our clients Anytime and Anywhere. That is why we have established 'FirstLease' in the heart of every city across the country. Our offices are staffed with knowledgeable and experienced professionals who are dedicated to providing the best possible services across any geographical locations.
Get Started
Don't just take our word for it...
Read reviews & watch videos of our valuable clients
We take pride in what we do- delivering exceptional commercial real estate services and solutions that meet the unique requirements of our clients. Don't just hear us, listen to what our clients have to say!!!
Dr. Rajat Goyal

We were in a significant urgency to shift our corporate office in New Delhi and were looking for someone who takes up this exercise in a very personalized manner and has huge knowledge and understanding of the micro markets. We were fortunate to come across FirstLease, it was an amazing experience to interact with professionals who have unbelievable know-how and have been very humble since the start. We being a US-based company had very specific requirements, Team FirstLease went above and beyond scanning the entire NCR to meet our requirements. I would personally like to congratulate the entire FirstLease Team for working efficiently for us. Today, we are in our new office which exactly meets our expectations and requirements. All I want to say is "Kudos" to FirstLease and wishing all the best to the entire team for future endeavors
Mr. Rajesh Pandya

FirstLease helps you find commercial space exactly as per your needs. They helped us find 15000 sqft area under on a single floor matching our demanding needs and budget considerations.
Mr. Nitin Goyal

From the moment I first approached FirstLease for assistance in finding the perfect space for my business, I was impressed by the professionalism and attentiveness of the team. They displayed a genuine interest in understanding my requirements and went above and beyond to ensure that all my concerns were addressed.
What truly sets FirstLease apart is the exceptional client service they provide. They took the time to understand my business goals and helped me select a space that aligned perfectly with my vision. Their professionalism, responsiveness, and friendly demeanor created a truly delightful experience from start to finish.
I am incredibly grateful to FirstLease for the remarkable service I have received. I wholeheartedly recommend FirstLease to anyone in need of exceptional space leasing services.
All the Best!
Raajita Jain

Architecture Plus has been doing multiple projects with FirstLease for past many years. We have found their service excellently amazing and the team they have are really very professional and courteous. In our journey with FirstLease, we have always found them easy to work with, polite, cooperative, and strict with the timelines. Would like to thank FirstLease for making the whole project process very simple, quick, and easy. Hats off to their level of professionalism and dedication. All I have to say is that FirstLease has been a great partner to us and we always look forward to our next project together. No matter how big or small the Client is, Team FirstLease is always ready to help and lend their services, valuable suggestions, and guides. "Great Team and Great Services."
Mr. Mukul Chopra

The first thing that pops up in one's mind when dealing with Leasing Companies is that they are "SHARKS" out to have their pound of Flesh. But with FirstLease that's not the case. They are a bunch of Committed professionals and more importantly "Good Human Beings" under one roof. They know their jobs well, they know their beats well, and above all, they understand "Their client's business & requirements." They put that "Extra Efforts" to know their clients & their requirements better. I didn't have to evaluate from multiple options because they offered me "the best ones." For FirstLease, "You are & will never be a client but a partner for Lifetime." The relationship they maintain is not for the Deal but for a Lifetime. It's really been a Fruitful & Amazing Journey with Team FirstLease. I would strongly recommend FirstLease to all established organizations, SMEs, or MNCs for their Commercial Real Estate requirements. Wishing Team FirstLease all the best and many achievements. Keep Shining!!!
Sushant Tripathi

Firstlease is one of the finest company when it comes to requirement of Commercial Space for your invaluable enterprise .Excellent service with quality Customer Support all days in a week makes it different from other companies in the market .Year back , the team of First Lease helped with a space for my venture and till date i faced no challenge when it comes to dealing with owner , maintenance , location etc . I highly recommend them to all startup , SMEs, or MNCs for their services.
Shavikesh Goel

First Lease has proved to be an able partner in our search for an office space. They overcame the challenge of multiple variables in the form of our specific requirements and managed the process professionally.
SURANJAN DE

It has been a wonderful experience working with First Lease, not only in service delivery, but also speed of delivery. The young team members, represented by the promoters themselves, whose involvement is up to the last detail to provide complete customer delight, is something rare to find these days. The team works in complete coordination and ensures the right product/solution is delivered to the customer. The First Lease team comprises of excellent individuals who are not only good professionals but also great masters of time, worthy to be trusted fully, action oriented, enthusiastic and always prepared. I wish First Lease the very best in all their future endeavors.
MILAN VYAS

It is my privilege and prestige to associate with First Lease to finalize the requirement of our Corporate office and North Region Warehouse at New Delhi. First Lease is not just an impersonal corporate entity driven by targets, but actually a house of inspired individuals driven by core values & principles. First Lease team has showed the example of "Customer Delight" through positive attitude, sheer hard work, focused approach on customer's requirement and displayed enthusiasm & great team work to achieve Customer Satisfaction as top most priority.
Sudhanshu Sekhar

First Lease not only driven by true professional but also by good human who are giving respect to all their commitments. I am convinced that the Company is destined for success due to the people who are working with. The team has good and excellent time management skills and leadership quality to handle and resolve all kind of things without any hassle and they have great respect to all his customer no matter for him, how big or small the customer is. During my long interactions for years I want to simple say them great thanks for their valuable suggestions and guides. Wish all the team members all the best for their future endeavors.
Mr. Sandeep Mehta

FirstLease helps you find commercial space exactly as per your needs. They helped us find 15000 sqft area under on a single floor matching our demanding needs and budget considerations.
A Good Commercial Building is not just about Beauty
"It's about creating a comfortable environment that improves the quality of life for those who work within its walls ."